UCSF Diversity and Outreach support
UCSF is committed to diversity within medicine and throughout UCSF. Please visit UCSF Office of Diversity and Outreach for more information.
Our EM residents are active members and leaders of the UCSF Graduate Medical Education (GME) Diversity Advisory Group which seeks to build community and support among residents and fellows, help create relationships with faculty mentors, and recruit medical students and undergraduates to UCSF.
UCSF-ZSFG Emergency Medicine UIM support
We are committed to enhancing diversity within the UCSF Emergency Medicine Residency program, as well as more broadly in emergency medicine and medical fields in general.  Through mentoring, diversity pipeline development, and educational initiatives, we hope to increase the number of underrepresented healthcare professionals and empower them to be future leaders in medicine.
Our outreach activities include clinical shadowing, one-on-one mentoring, research endeavors, and collaborating with student–run organizations such as LMSA/SNMA/EMIG.
LGBT support
The UCSF Department of Emergency Medicine is extremely supportive of our LGBT patients, faculty, trainees, and staff. We are a diverse department and we cater to an even more diverse patient population.
The UCSF-ZSFG Emergency Medicine residency program boasts a five-section LGBT Health Issues curriculum embedded into the weekly resident didactic sessions. Topics include drugs of abuse, HIV and STIs, transgender health, and psycho-social aspects of the LGBT experience that are related to disproportionate health effects felt in our community. Faculty and residents from the department of Emergency Medicine, UCSF at large, and other San Francisco health providers teach this material and opportunities for research in this area abound.
Our department is not only supportive of our UCSF LGBT family members, but we also recognize domestic partnerships in regards to health and dental benefits. Our faculty, residents, and staff are involved with the UCSF LGBT Resource Center. Several of us participated in San Francisco General Hospital's "It Gets Better" public announcement video catering to individuals struggling with acceptance. We also remain active in several UCSF community initiatives, such as the Underrepresented in Medicine monthly dinners catering to students, the Chancellor's LGBT Committee, and our very own Diversity Committee within the Emergency Medicine Residency Program.
We uphold a non-discriminatory sexual orientation policy to the highest standard and provide training on the specific needs of our LGBT patient population and their supportive family structure. In fact, we are currently the only Emergency Medicine program nation-wide with a LGBT health curriculum.
We gladly welcome LGBT applicants to join our family! We welcome you to explore the UCSF LGBT Resource Center.
Visiting Elective Scholarship Program
The Visiting Elective Scholarship Program supported by the Department of Emergency Medicine was established to encourage fourth-year medical students who are underrepresented in medicine to apply for the UCSF emergency medicine clerkship (EM 140.01). The scholarship program provides up to $1,500 for each recipient.
Summer Emergency Medicine Fellowship for Underrepresented Minorities in Medicine
The UCSF Department of Emergency Medicine welcomes medical students interested in completing a 6-week summer fellowship in our emergency department. This fellowship is open to medical students who are underrepresented in medicine (URM) and have completed their first year in medical school.
Leadership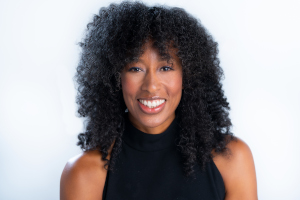 Starr Knight, MD
2021 Inaugural Associate Chair for Diversity, Equity and Inclusion
Emergency Medicine Diversity, Equity and Inclusion Professor
[email protected]